Buy vs. Lease: Mike Brown Subaru's Guide to Smart Financing
When you find the new Subaru you want, that's an accomplishment in and of itself. It's a tough choice given all the excellent options! However, both new and seasoned car shoppers know that finding what you want is only part of the journey. Another part, inevitably, is choosing how you wish to pay for the vehicle. You know you can either buy it or lease it, but how do you know which one is the right choice for you?
First, you will have to consider a few questions up-front: is this a vehicle you can picture yourself in five, ten years from now? Do you feel strongly about having a sense of ownership? Do you have more money to pay up front? If you answered yes to most of these questions, you may want to consider purchasing you next Subaru. If you're leaning more toward switching up your vehicle more frequently and want to generally pay less every month, you may want to explore a Subaru lease.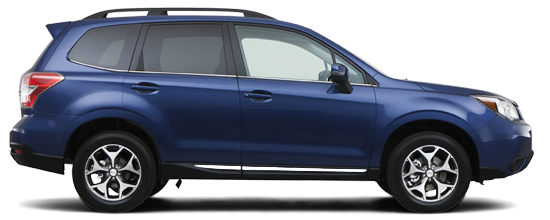 What is a lease?
With a lease, you are responsible for financing only the use of the car. So, as far as maintenance goes, there's a much smaller maintenance cost for a lessee than a buyer since the lessee is always under a warranty. A buyer is only under a warranty for as long as the life of the warranty, not the life of the car. Furthermore, GAP insurance (Guaranteed Auto Protection)--an insurance that covers the difference between the current market value of the car and the remaining loan/lease payments you owe in the event your car is totaled-- is included with every lease. This is an added expense for buyers who wish to use it.
What else does leasing a Subaru entail?
Subaru lease loyalty incentives
Sales tax is incorporated into monthly payments over the life of the lease, not in a lump-sum, which is what buyers must take care of up front
Safety and technology is updated every few years
General buy vs. lease example for a XV Crosstrek 2.0i with a manual transmission at $22,445*:
Lease: Lease for $239/month on a 36-month lease with $2,139 due at lease signing and a $0 security deposit
Buy: If bought at $22,445 with a $1,000 trade in and $2,139 down payment with 1.49% financing for 36 months, a buyer's monthly payment is $548/month
For more financing information, visit us here at Mike Brown Subaru, located in Spruce Pine, NC, where we proudly serve drivers in Morganton, Burnsville, Banner Elk, and Marion.